« WHYYYYYYYYYYYYYYY all that … »
1 min read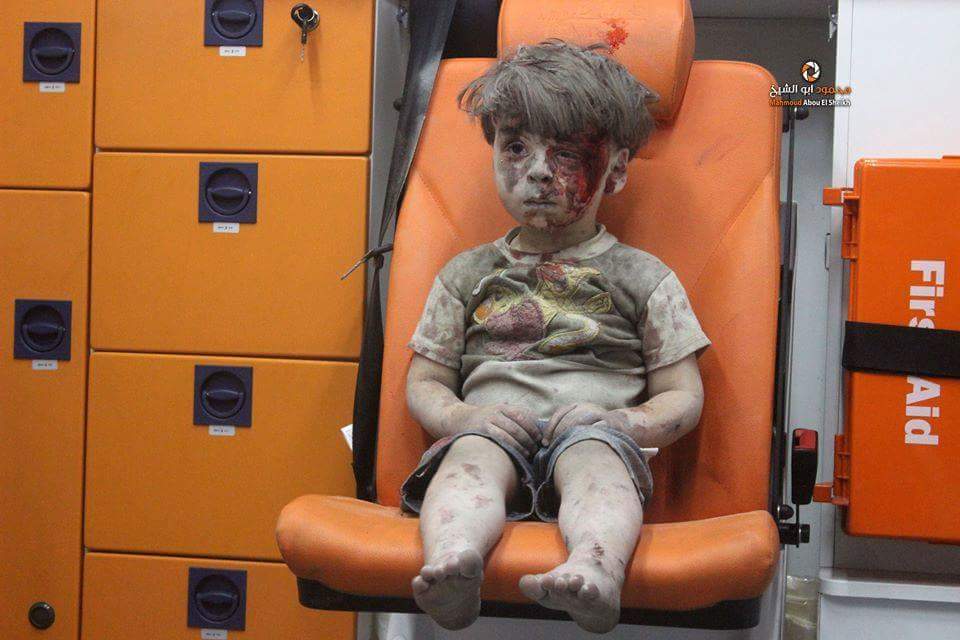 The horror of the Syrian bombardment …
The child, bleeding and covered with dust, seems to be the first surprised to be still alive. The image of Omran Daqneesh, 5, badly injured in an air strike targeting a rebel area in Aleppo, recalls the horror of the conflict in Syria and the hellish lives of civilians first and foremost young children born the war there five ans.
https://youtu.be/IuXAixK4K84
According to the « Guardian », it is part of the group of eight people injured – including four children – Wednesday at a military strike the regime of Bashar al-Assad and his Russian allies. In 24 hours, the video shows the « rescue » of the boy by Syrian rescuers was shared thousands of times. In the images broadcast by the media center Allepo, the child is stripped out of the rubble by rescuers then installed in an ambulance amid cries of rescuers and locals Qaterji district that has been hit by bombs. Completely stunned and sitting quietly at the bottom of the vehicle, without crying, offered the viewfinders of cameras activists, it does not even seem to have realized that a large gash his forehead bar and fixed a few moments the goal that lingers on him. It was only when he puts his hand to his face that innocent child discovers the blood that covers it.
What I read in the eyes of this innocent child  is « WHYYYYYYYYYYYYYYY all that … »